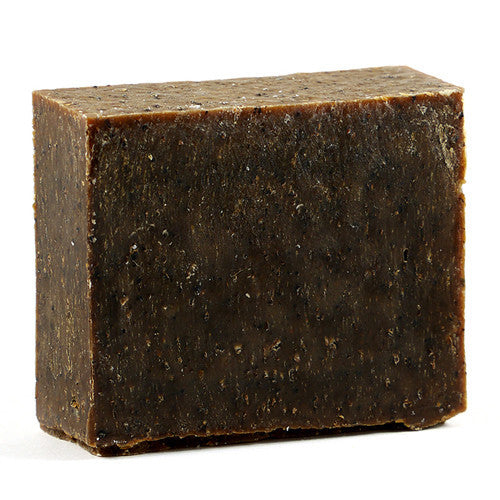 Macadamia Coffee Exfoliating Bar
Our Coffee Bar Scrub is exactly as it sounds! It'll give your skin an amazing scrub and wake you up, too! Use this bar any time you feel like you want to tone those hips and take off that layer of dry skin. Just a few times a week is all you need, so keep a bar of this in your shower at all times! It's also great in the kitchen as a hand soap to help wash off garlic and onion odor when cooking.
Paraben-Free
Sulfate-Free
Triclosan / Triclocarban Free
Phthalate-Free
Cruelty-Free
No Synthetic Fragrances or Colorants
Ingredients:
Sodium Cocoate (Coconut Oil*)
Sodium Olivate (Olive Oil)
Sodium Shea Butterate (Shea Butter*)
Sodium Sunflowerate (Sunflower Oil)
Persea Gratissima (Avocado) Fruit
Coffea Arabica Seed Powder
 *  Organic
Why handmade soap? Because your skin will thank you. Many commercial soap companies remove the glycerin from their soap making process and use it in their lotions. This leaves their soap with very little, if any, moisturizing properties. Here at Softly Rugged, we not only leave all the glycerin in our soaps, but we superfat, which means we add extra good-for-you oils like avocado oil and unrefined shea butter to leave your skin clean and moisturized.