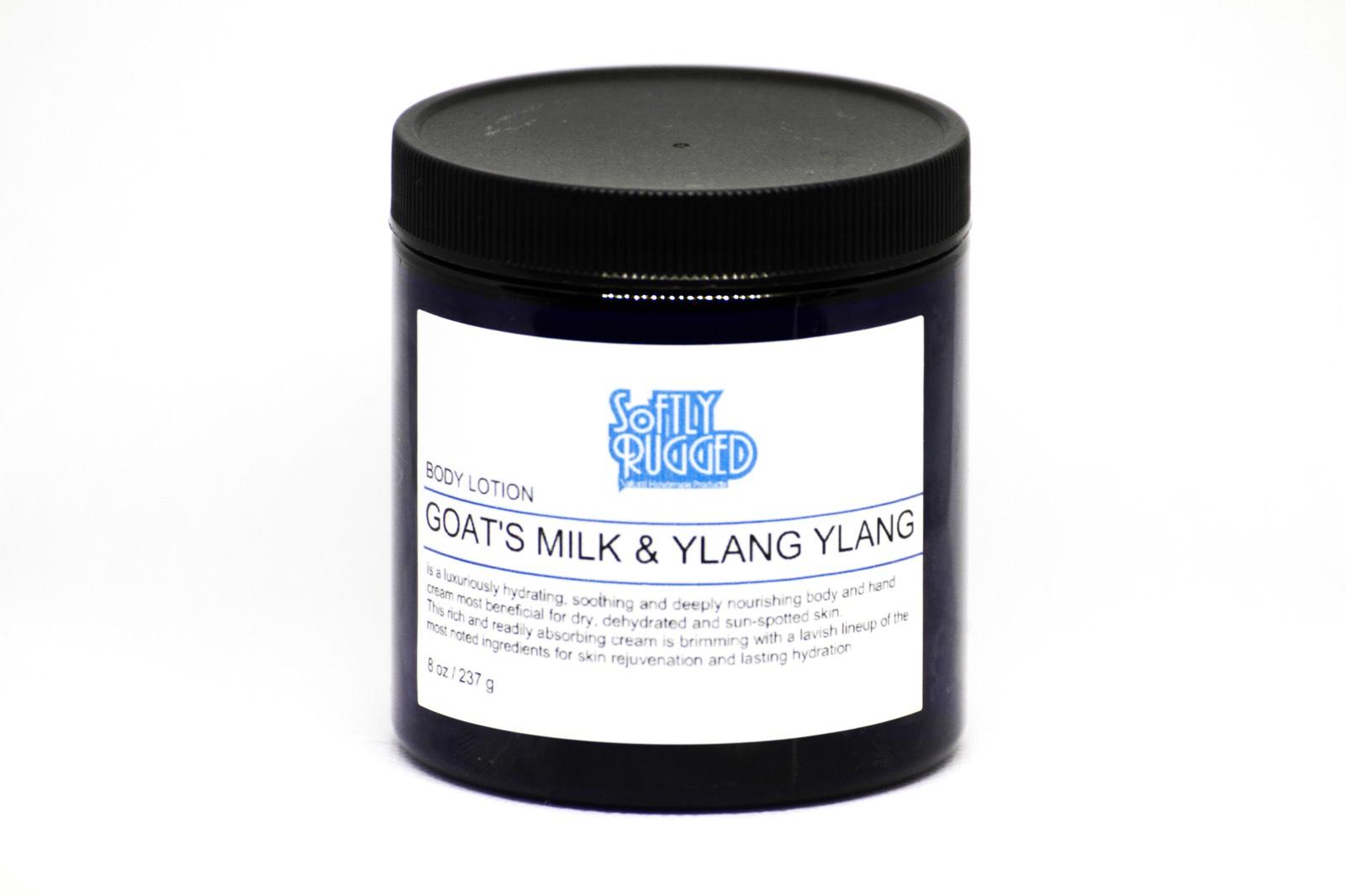 Goat's Milk & Ylang Ylang
Goat's milk, being a complete protein, is as close to a perfect food as possible in nature. Goat's milk is full of bio-organic sodium, and known as the "youth element" in holistic medicine.
This nutritious milk leaves the skin refreshed by neutralizing acids and toxins. Rich and sensual, Ylang Ylang encourages feelings of euphoria and beauty. Soak it in.
8 fl oz
Ingredients
Infusion of comfrey,* calendula,* St. John's wort,* licorice root,* borage,* mallow,* chamomile,* rosehips,* heliachyrsum,* goat's milk,* coconut oil,* sweet almond oil,* evening primrose oil,* natural emulsifying wax, phenoxyethanol xanthan, mannan, edta, vitamin c, vitamin e, essential oils* *organic