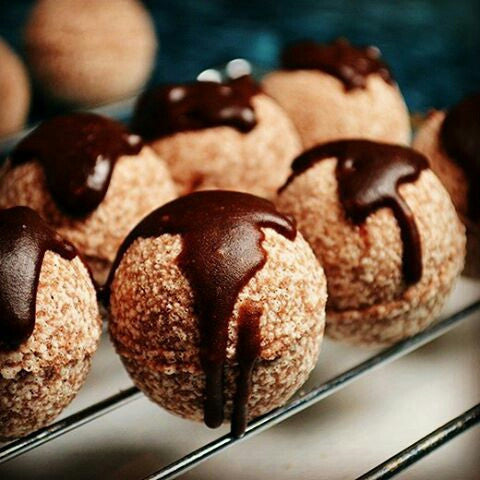 Chocolate Bath Bomb
Our skin nourishing chocolate liquor bath bombs are little drops of heaven.  Use our Aromatherapy bath bomb after a workout, a long day or whenever your body demands.  Just drop one into your bathtub and be mesmerized by the fizz and aroma as you soak your troubles away.
How to use:
Fill the bathtub with warm water, drop in bomb and enjoy.

Precautions: For external use only. Keep out of reach of children. Discontinue use if irritation occurs. Avoid contact with eyes.
Free of animal ingredients and unnecessary chemicals. Made with natural and biodegradable ingredients. Eco-friendly. Not tested on animals.
Ingredients:
Sodium Bicarbonate, Citric Acid, Aloe Barbadensis (Aloe) Leaf Juice, Butyrospermum Parkii (Shea Butter) Fruit, Prunus dulcis (Almond) Oil, Zea Mays (Corn) Starch, Parfum, European Sea Salt, Epsom Salt, Himalayan Sea Salt, Cocos Nucifera (Coconut) Fruit Powder, Lavandula Officinalis (Lavender) Flower Powder, Rose Kaolin Clay